Features:
CE
EN14825
Wifi controller
ErP instruction standard
EN14511(Performance)
With built-in water pump(to save local instruction labor cost)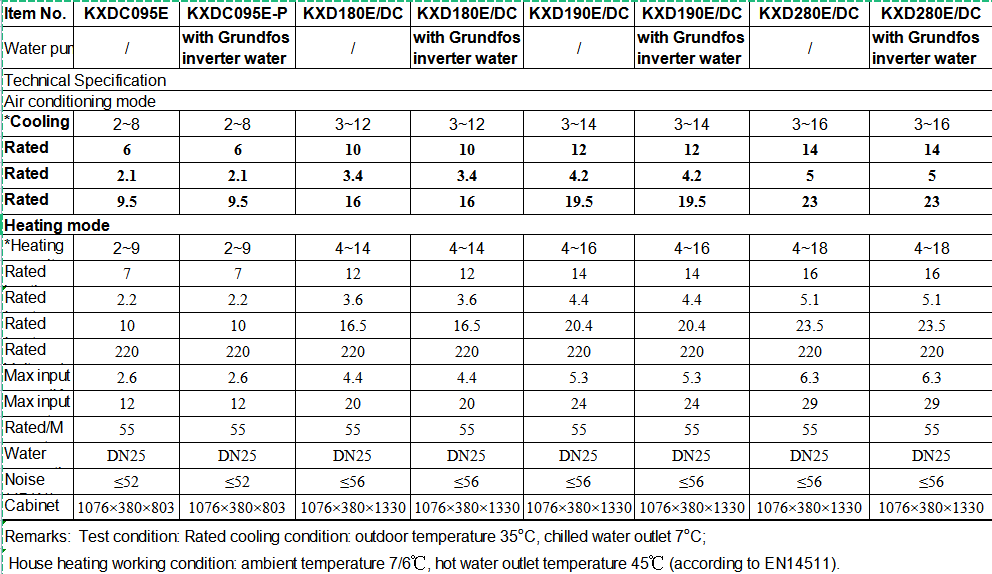 High-performance FM
It use ABS wind wheel. It has the advantages of corrosion resistance, large air volume and low noise.
EEV,precise flow control
Wide working temperature range, faster and more accurate refrigerant flow control than capillary and mechanical expansion valve. Best choice to achieve higher efficiency and energy-saving.
World famous DC inverter rotor compressor
Use industry-leading variable frequency rotor compressor, high efficiency and low noise. Full DC heating and cooling inverter design, comfortable and energy-saving.
Unique hyfrophilic fin coil heat exchanger,large amount for air inlet
Air exchangers(fin-coil)with hydrophilic coating are strongly anti-corrosive and perform at high efficiency.
Plate heat exchanger
It has the advantages of small volume, high heat transfer efficiency, flexible assembly, small heat loss, balanced heating and cooling, etc.
DC inverter drive PCB
DC inverter pump
Low noise, high efficiency, simple installation
BLDC Motor
No carbon brush, long life
High efficiency and stable operation